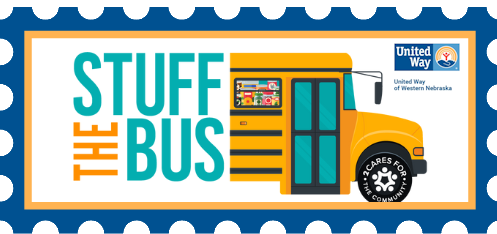 The 2023 school year is upon us and we want to make sure that local kids get the supplies they need.  Join us July 17th, 2023 - July 28th, 2023 from 8:00 AM to 5:00 PM, to drop off school supplies at Alliance or Scottsbluff United Way Office.
Monetary donations are accepted and appreciated. For $20, you can help 1 child get their supplies, for $60, you can help 3 children get their supplies, and for $100, you can help get 5 children everything they need! 
Other important school supplies needed are items such as scientific calculators, earbuds, personal water bottles, backpacks, lunch boxes, dry erase markers, crayons, colored pencils, washable markers, baby wipes, Clorox wipes, hand sanitizer, scissors, pencil cases, tissues, socks, and drawstring bags (not to exceed 18"x 24"). 
For any questions or to find out more about our volunteer opportunities, please contact Ally Shipman at 308-635-2522 or ashipman@uwwn.org.